Promotional Eco-Friendly Shopping Bags
We've all become rather more bag conscious lately, especially since supermarkets began charging for them.
But the fact is, plastic bags come from polyethylene which is derived from oil. While they use an impressive 70% less plastic than they did 20 years ago they still  take hundreds of years to break down in landfill.
Around eight million tonnes of plastic find their way into our world's oceans every year, severely threatening the marine environment. It's estimated that plastic is being eaten by more than 100 species of sea birds and around 31 species of marine mammals.
So its comes as no  surprise that this week the UK's largest retailer announced that from the end of this month it will stop selling the single use 5p carrier bags in its UK stores , and will only be offering shoppers a reusable bags for life costing 10p. It said ending sales of single use bags from the end of August will significantly reduce the number of bags sold and would therefore help to reduce litter and the number of bags sent to landfill.
With this in mind there has never been a better time to use a Promotional bag for life to promote your brand, it will not only get your brand seen but also be of ongoing  use to your customers and prospects.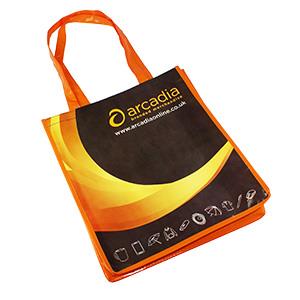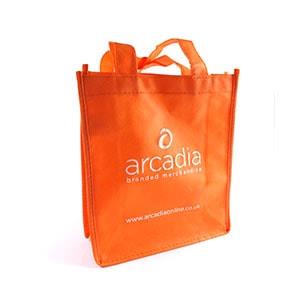 Non-woven polypropylene are is the most commonly used to create the bags for life people take shopping.
Woven polypropylene is a thermoplastic polymer, which means it can be melted down, recycled and made into other items. Non-woven polypropylene is created from the same material but is made to look 'woven' by having a cross-thatched pattern pressed onto it.
Made from recycled plastic (it can also be recycled), the material helps reduce waste. Non-woven polypropylene can also be mixed with PET (a material made from recycled plastic bottles), raising its eco-friendly credentials further.
It's perfect for all types of bag – tote bags; heavy duty supermarket bags; foldable bags; drawstring backpacks. The material's 100% reusable and recyclable, water resistant and anti bacterial. It's tough, flexible and lightweight, so inexpensive to ship too.
Contact our team for information, samples, design visuals and prices on our range of wide range of Promotional bags for life.
Make Memorable Merchandise
[mailmunch-form id="172197″]
Having worked in Promotional Merchandise for the last 25 years I have been exposed to all aspects of the industry. Starting out as an account manager working with some of the worlds leading brands, I have learnt to understand the needs of a client, manufacturing processes, and what it takes to deliver a successful promotional campaign that is on brand, on time and within a given budget.