Bic is doing it's bit for the enviroment

Product legends…

… How BIC is meeting the Eco challenge

Who hasn't used a BIC biro at one time or another?
Of course, it wasn't just about biros. In the 1970's the firm launched the iconic BIC Lighter and BIC Shaver, and today sells millions of products globally every day and has established it's products within the promotional gift market.
BIC recognises the importance of environmental responsibility. Its own sustainable development programme has three key principles…

Minimise use of raw materials and transition to new, eco-friendly ones.
Reduce eco impact by continually monitoring products, factories and logistics.
Build trust through employee engagement plus initiatives to support local communities.
Looking ahead, BIC's vision involves five commitments for 2025…

Fostering sustainable innovation and improving the footprint of BIC products.
Acting against climate change and using 80% renewable electricity across the group.
Committing to a safe working environment with zero accidents across all operations.
Involving suppliers proactively for secure, innovative and efficient sourcing.
Improving lives through education.
BIC Graphic Europe's facility in Spain uses 100% renewable energy. Its French factory operations, its HQ and a facility in Brazil do the same.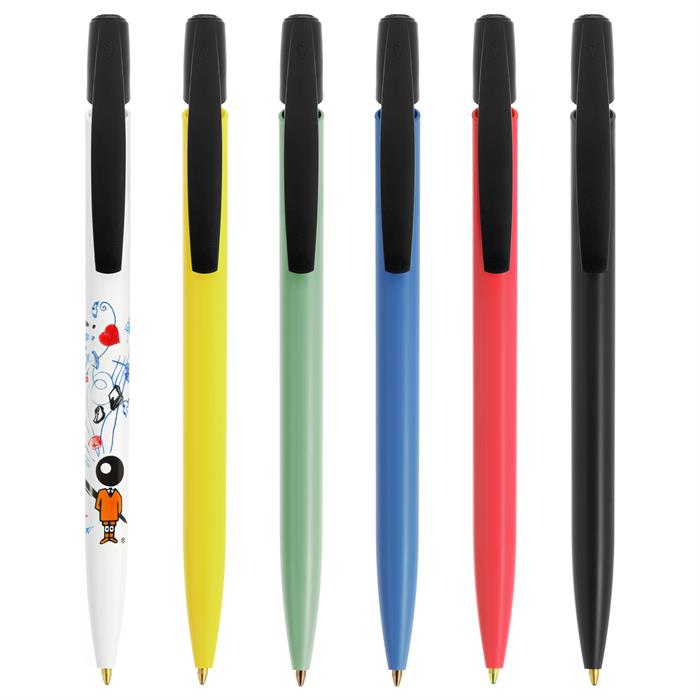 The BIC® Media Clic BIO Ballpen is a biodegradable pen. The barrel is 100% biodegradable while the clip is 100% recyclable. BIO BASED MATERIAL: The barrel is made with 70% BIO based material. The colourants are 100% BIO based
BIC is conscious of the durability of its products and how it manages an item's end of life. The firm's Ubicuity initiative sees BIC pens collected and recycled into a range of outdoor furniture. Since 2011, BIC's recycling branch partner, TerraCycle has collected 33 million writing instruments across Europe. It takes 4,800 pens to make a bench; an outside table uses 16,300 pens.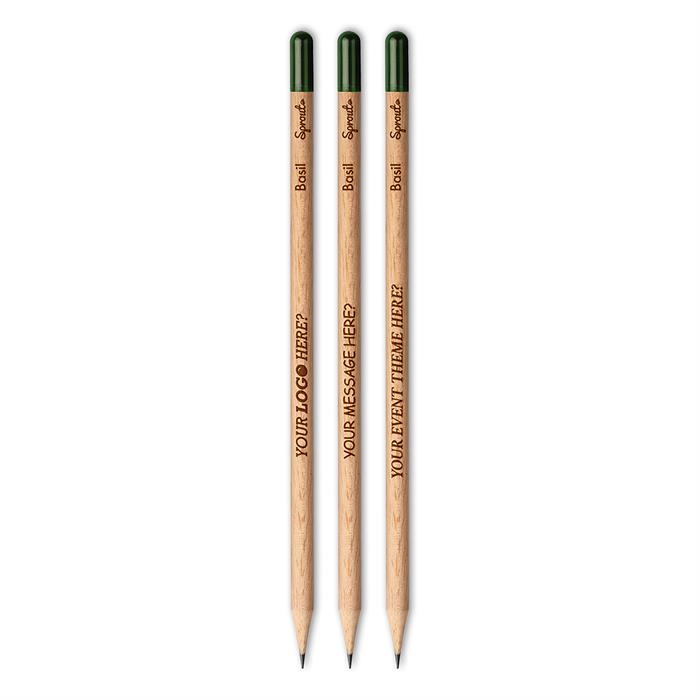 The Sprout Pencil, can be used and then planted. It will grow. Sprout™ is made of sustainably harvested wood and contains no lead. There are 12 different plant and flower seeds available.
With its list of memberships and certifications (SEDEX; BSCI; ISO9001; ISO14001; Ecovadis Gold recognition; PSI Sustainability Award winner) BIC's progress to its 2025 target looks promising.
Bic's ethical and sustainable manufacturing process make Bic promotional products a perfect fit for brands choosing their Branded Merchandise range.
Contact our team for promotional branded Bic pens and printed sticky notes.
Make Memorable Merchandise

Having worked in Promotional Merchandise for the last 25 years I have been exposed to all aspects of the industry. Starting out as an account manager working with some of the worlds leading brands, I have learnt to understand the needs of a client, manufacturing processes, and what it takes to deliver a successful promotional campaign that is on brand, on time and within a given budget.