Branded Easter Eggs & Chocolate 2022

We have a cracking range of Easter Eggs & Chocolate available fully branded with your logo, design and message.
Our 2022 offering includes a choice of Eco Packaging.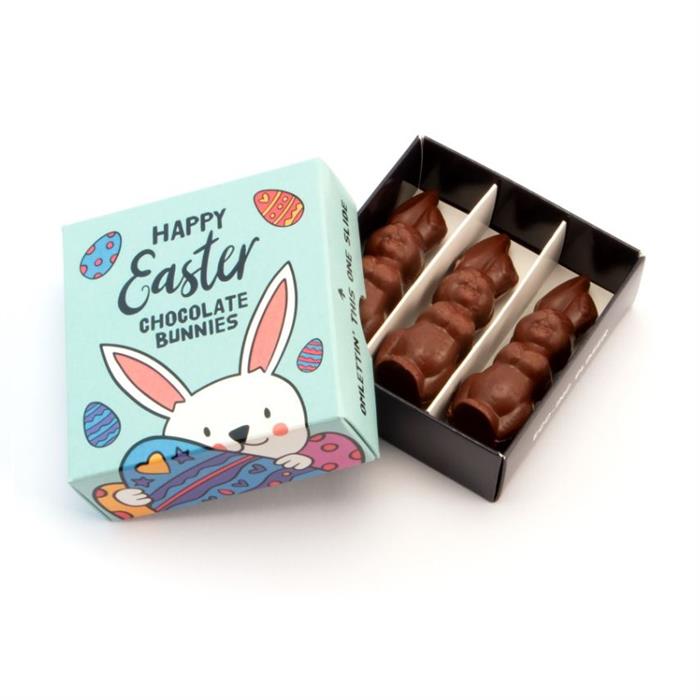 Eco Box of Chocolate Bunnies
Three hoppy little Easter Bunnies come in our sustainable Eco Treat Box, which can be digitally printed in full colour with your design. The chocolates and packaging are produced in the UK..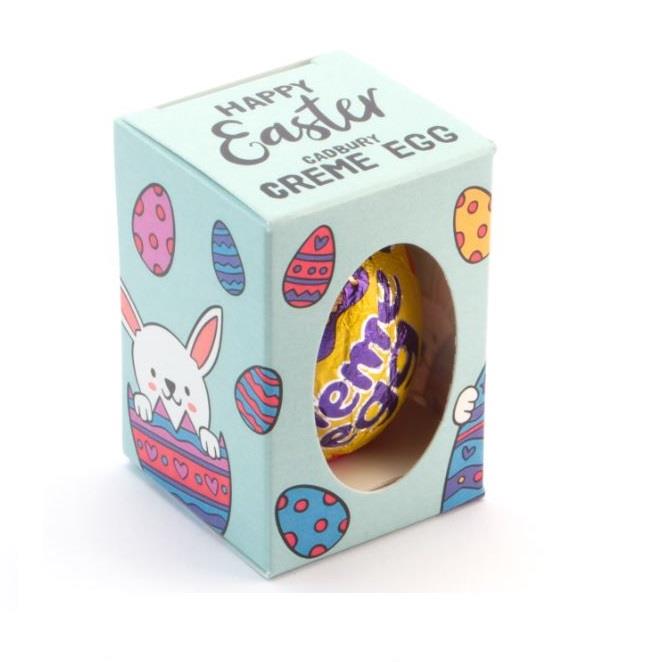 Mini Cadbury's Creme Egg in Eco Box
Cadbury's Crème Egg is presented in a plastic-free, cardboard mini egg box that can be printed on all sides with any full-colour design or message you wish. The box has been made and packaged.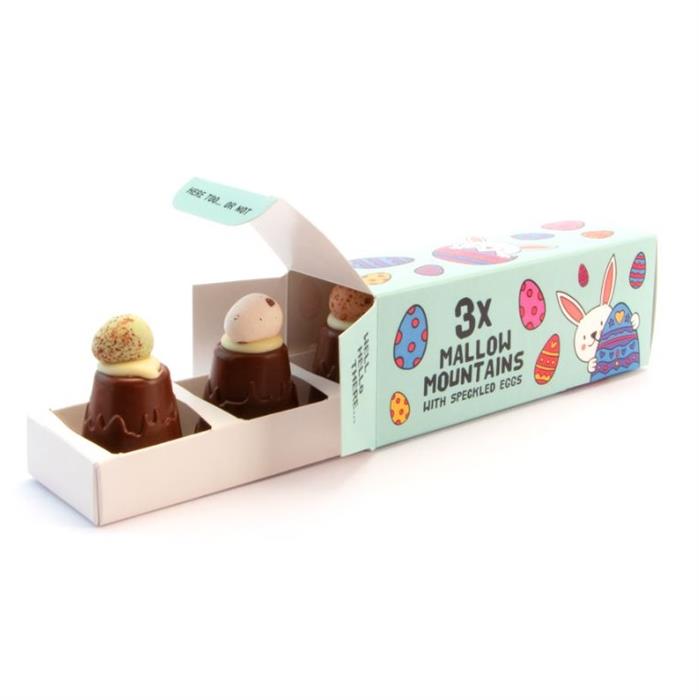 Box Of Easter Mallow Mountains
A Trio Of Chocolate Mountains filled with marshmallow, encased in heavenly chocolate, topped with a white chocolate snow cap and speckled chocolate egg. Packaged in a handy eco sliding box which can be composted or recycled.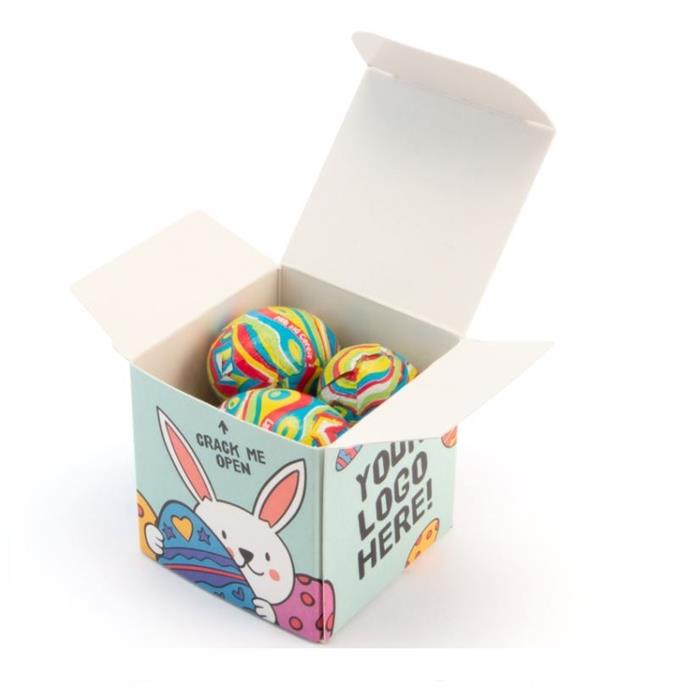 Cube Of Cream 'N Crunch Eggs The Cream 'N Crunch Wrapped Chocolate Eggs pop, crackle and melt into sublime chocolatey yumminess. The Eco Maxi Cube is filled with six of these foil-wrapped mini eggs and the packaging is sustainably sourced and can be recycled or home composted.
Distribution Fulfilment Service
Keep in touch with your staff and customers working remotely. We can deliver your Branded Merchandise directly to their front door. The gift set box can be totally custom made with carefully selected gifts to suit your budget and occassion, featuring your own brand design from box to product so all receivers will know immediately the package is from you.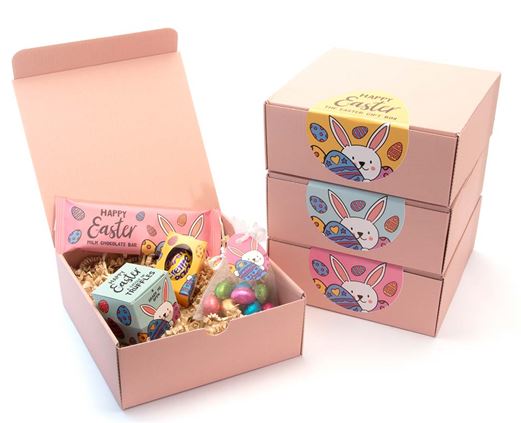 Having worked in Promotional Merchandise for the last 25 years I have been exposed to all aspects of the industry. Starting out as an account manager working with some of the worlds leading brands, I have learnt to understand the needs of a client, manufacturing processes, and what it takes to deliver a successful promotional campaign that is on brand, on time and within a given budget.