Eco promotional products for the office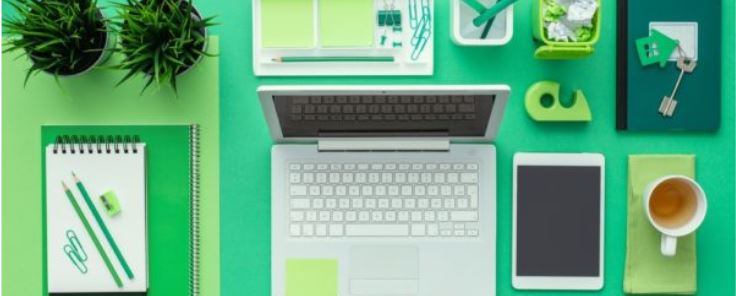 Eco pens, notebooks and more
There's no better time to put together a powerful range of environmentally-friendly merchandise. Eco stationery is a great place to start.
A fantastic range of branded eco office products is available that'll keep your brand slap bang in front of people at the office and at home. And the fact that it's from sustainable sources means it'll be of benefit to the environment too.
Bamboo coffee cups. A no brainer – sustainable, reusable and perfect for a reviving cuppa. Bamboo is one of the world's most sustainable resources. Grown without pesticides or chemical fertilisers, it requires no irrigation, produces 35% more oxygen than the average tree and also regenerates itself.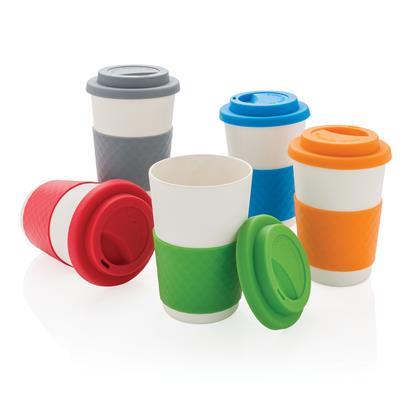 This Eco Coffee Cup is made from naturally grown organic bamboo fibre with silicone lid and grip. Free from any harmful synthetic material. Reusable and highly durable. Dishwasher safe. Be careful with hot drinks, heat transfer can occur as this mug is single-walled.
Pens. When it comes to eco pens you're really spoilt for choice – bamboo, cork, wood or those made from recycled materials. Adopting branded biodegradable pens made from renewable material is a great way to send a green message.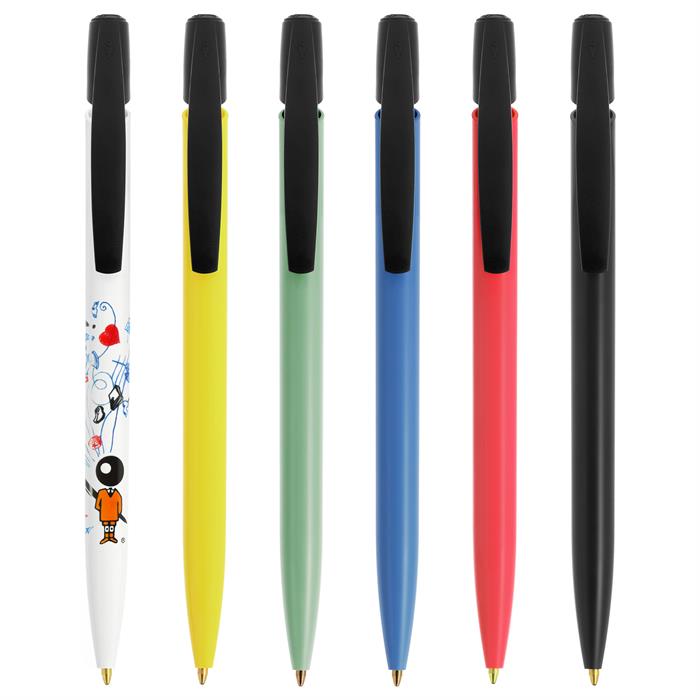 The BIC® Media Clic BIO Ballpen is a biodegradable pen. The barrel is 100% biodegradable while the clip is 100% recyclable. BIO-BASED MATERIAL: The barrel is made with 70% BIO based material. The colourants are 100% BIO based.
Recycled pencils. To help save our forests, why not opt for wood free pencils made from recycled materials.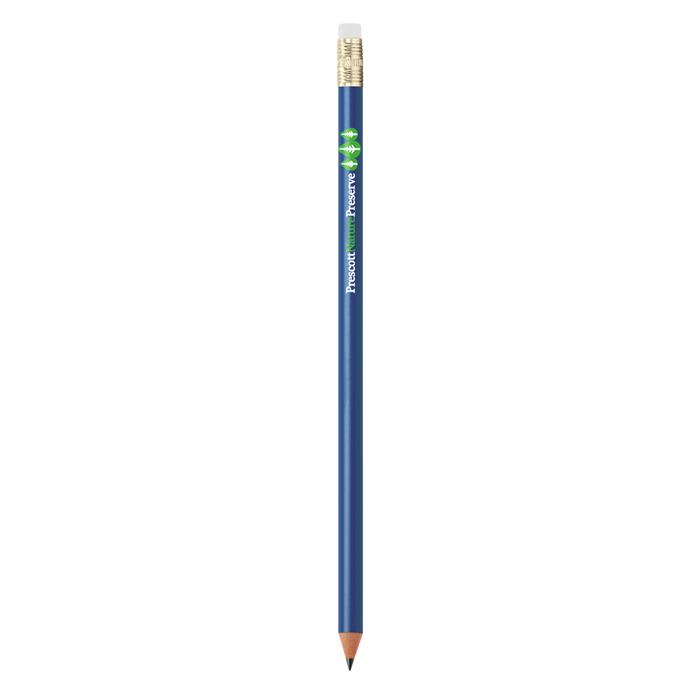 The BIC® Evolution® Ecolutions® Eraser pencil is a wood-free pencil in synthetic resin material made with 46% recycled material, that will not splinter in the event of breaking. Resistant HB grade lead.
Notebooks. Like pens, there's a great raft of choice when it comes to notebooks. Choose from cork, card or recycled plastic outers and recycled paper inner sheets. Recycled paper products now come in many forms – printing paper, business cards, envelopes, recycled sticky notes, compostable paper cups and plates.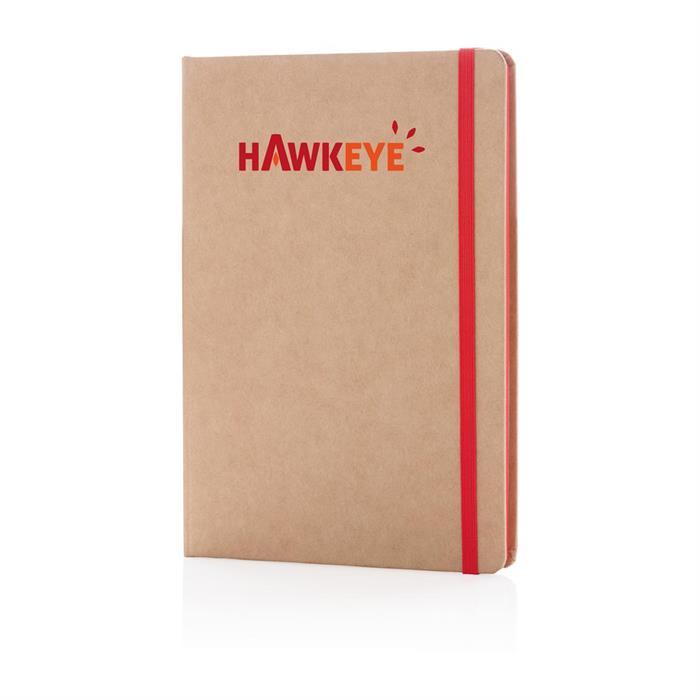 The Eco-Friendly A5 Notebook has a recycled kraft cover with recycled lined paper. 72 sheets/144 pages of 70 g/m2. It features cream coloured paper with an elastic band and bookmark ribbon.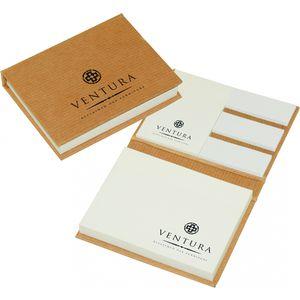 Recycled hardback cover sticky note pads contain three 20x50mm 25 sheet plain recycled index tabs. One A8 (50x75mm) 25 sheet recycled sticky note pad and one A7 (100 x 75mm) 100 sheet recycled sticky note pad.
Eco desk organisers. These will help keep everyone's desk space nice and tidy, and are just perfect to store all those eco pens and pencils, whilst charging your phone!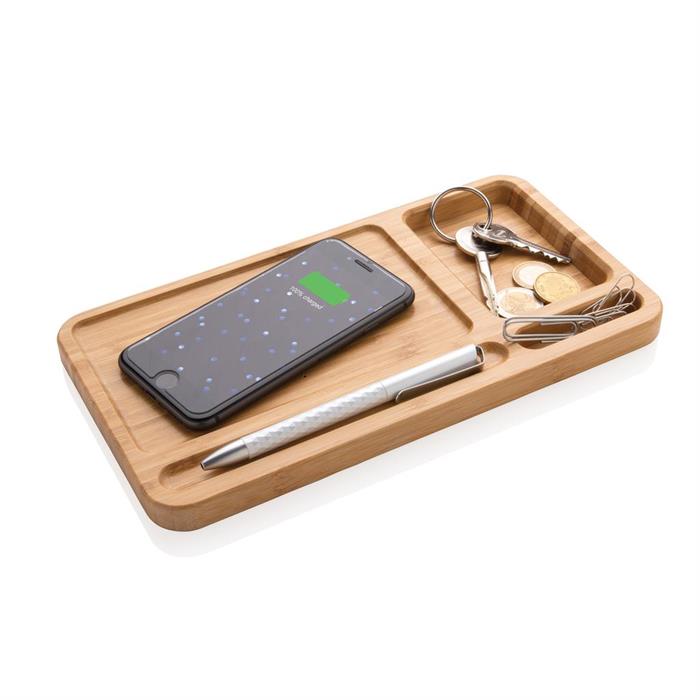 This Eco Bamboo Desk Organizer allows you to keep your desk tidy and charge your phone without any wires. Including 150 cm micro USB cable to connect the charger to a power source. 5W wireless charging. Input DC 5V/1.5A. Output: 5V/800mA.
Make Memorable Merchandise
Having worked in Promotional Merchandise for the last 25 years I have been exposed to all aspects of the industry. Starting out as an account manager working with some of the worlds leading brands, I have learnt to understand the needs of a client, manufacturing processes, and what it takes to deliver a successful promotional campaign that is on brand, on time and within a given budget.