How to get the best from branded promotional products

We've said it before, no doubt we'll say it again, but the fact is branded promotional items are the perfect way to keep a brand smack in front of customers. They're also ideal for engaging with staff and drawing in prospects.
Promotional products are great icebreakers. A gift, especially if it's useful and of good quality, will bring smiles to faces and put people at their ease – and could help start a business conversation. Offering business merchandise that connects with people at an emotional level means they'll almost certainly tell others, once people receive something for free that they really appreciate they're more likely to go on and buy.
But it's not just about sticking a logo on everything you can possibly think of and hoping for the best.
Tips for success
First, decide who your targeting and why you're giving to them, only then will you be able to choose the best items to give.
Current best-sellers include Promotional notebooks, anything eco or reusable, especially bags for life, travel mugs and bottles. Tried and tested promotional desk items promotional are hugely popular and anything technology such as mobile phone accessories,..headphones, speakers chargers and the like.
Long shelf life. In deciding what to give, select items with a long shelf life and have a use. Notebooks and Branded sticky notes,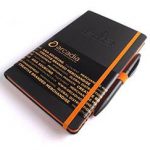 for example, are great business tools and will be sure to get your brand seen daily.
Big is not always beautiful. Large logo designs aren't ideal on all items, clothing for example unless the logo has real brand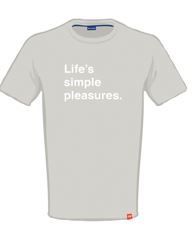 recognition in the market or are for staff on a stand at a trade show it may be best to keep a logo subtle. A well-designed piece of clothing will ensure the recipient will wear it, you can add a logo to a label not to take away from the overall design and look.
Create a collection. An item of promotional merchandise often finds itself changing ownership over its lifetime. So consider giving more than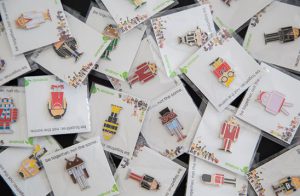 one gift to people (particularly lower cost items) as they'll likely pass one on to others, maybe with a story about how they got it. It's all extra exposure. For example, when giving away a pin badge at exhibition create a few different designs and then you can give different designs on different days to create a collectable range.
Make something special. If you have the quantity, budget and a long lead time you can create something really special, custom-made products make anything possible. Why not recreate something that is popular in retail. When making a bag, for instance, you can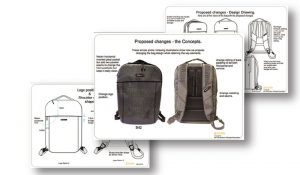 add pockets and features that will be useful to your customers, logos and branding can even be manufactured into the material itself or even the bag lining.
Contact our team for more information on how to get the most from your promotional merchandise.
Make Memorable Merchandise

Having worked in Promotional Merchandise for the last 25 years I have been exposed to all aspects of the industry. Starting out as an account manager working with some of the worlds leading brands, I have learnt to understand the needs of a client, manufacturing processes, and what it takes to deliver a successful promotional campaign that is on brand, on time and within a given budget.