How To Keep Your Brand in Front of Your Customers

Promotional notebooks
Product in the spotlight…
Q: How can I keep a brand in front of customers without spending a lot?
Q: What promotional item will customers keep with them and use on a daily basis?
If such questions frequently prey on your mind then you need to look no further than a branded promotional notebooks for the answer.
Notebooks remain right on trend. People of all ages love them. And as a promotional giveaway, they'll be received gratefully.
Of course, it's possible to make notes on all sorts of electronic devices but the fact is people like using a pen and notebook in which to jot thoughts, ideas and plans. Noted, however, the emergence of clever, hybrid notebooks (such as the Moleskine + Smart Writing System) now combine both handwritten text with tech.
Whatever the option it's testimony to the power of the written word that people love nothing more than a quality notebook in which to record stuff – from 'to do' lists, to notes from seminars or classes, to altogether more creative undertakings.
The continuing trend of 'notebooking' makes branded notebooks one of the most popular promotional products.
Notebooks come in a wide range of prices to suit all budgets. Simple ones make perfect giveaways at shows and events or bring out top-end items as executive gifts.
Go custom-made and build a notebook to echo your brand. Get extra creative to devise a product to match any available in swanky high street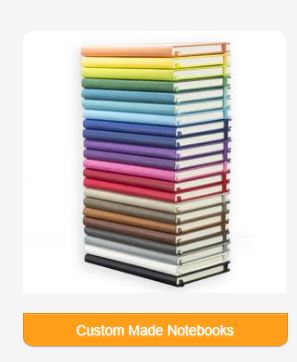 stationery shops…
Custom-made options include…
Choose the size, A4, A5, A6
Different page colours.
Include company information pages and ribbon markers.
Full colour or foil embossed branding for the cover will make a notebook special.
Finish with retail style packaging, belly bands and sleeve boxes to create a truly personal and exciting gift.


To get the most from your promotional notebooks contact the Arcadia team for samples, designs and prices.
Castelli Promotional Notebooks Now Available With Full Colour Printed Covers
Branded Notebooks By Moleskine: The Revival Of A Classic Promotional Gift
Make Memorable Merchandise

Having worked in Promotional Merchandise for the last 25 years I have been exposed to all aspects of the industry. Starting out as an account manager working with some of the worlds leading brands, I have learnt to understand the needs of a client, manufacturing processes, and what it takes to deliver a successful promotional campaign that is on brand, on time and within a given budget.