In Search Of New Promotional Products
Innovation is a byword for all of us here at Arcadia Branded Merchandise. We're constantly on the lookout for exciting ideas for new promotional products.
It is a full time job scanning the internet, attending events, exhibitions and shows, and keeping fully abreast of the trade press and wider international media.
We keep our eyes peeled for what's new, quirky, clever or just plain different because we want our customers to get the very best possible opportunity to make their promotional merchandise campaigns really stand out from the crowd.
Take these two nifty innovations we've spotted and which we'll be looking to add to our raft of new promotional products in the near future.
1. The Right Cup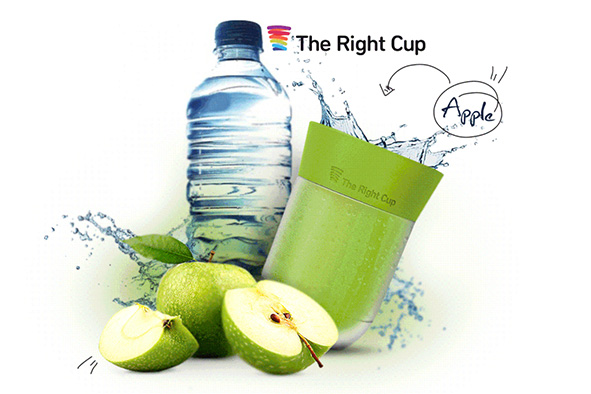 We all know that drinking the correct amount of water is good for us – for the digestion, the skin and for flushing out all those nasty toxins… Indeed, we can't live without it.
But many of us aren't that keen on drinking the stuff. So some clever people have come up with a fruit flavoured cup that, as it's raised up near one's nose, tricks the brain into thinking that the plain water in the cup is some kind of fruit juice. Neat!
2. Hands-Free Umbrella, or Phonebrella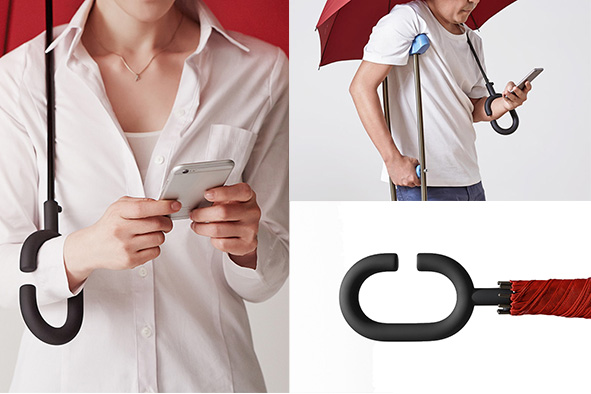 Alternatively, what about a hands-free umbrella? Instead of holding the umbrella in your hand (though you can if you want to, obviously), it loops around the user's arm, meaning one can text in the rain(!) or undertake any other hands-free activity you'd care to mention – bobbing on some hand cream, munching a burger… etc.
The product shown in the attached image has be designed by South Korean telecom giant KT Corp and has won two gold medals at the Red Dot Design Awards.
Ultimately, we know that a business – and the brands it supports – lives or dies by the way it's perceived in the marketplace. Arcadia is fully committed to enabling you to find top quality, ethically sourced and manufactured new promotional products that'll enhance any marketing campaign. Contact us today at sales@arcadiaonline.co.uk or call +44(0) 845 130 2620.
Make Memorable Merchandise
[mailmunch-form id="172197″]
Having worked in Promotional Merchandise for the last 25 years I have been exposed to all aspects of the industry. Starting out as an account manager working with some of the worlds leading brands, I have learnt to understand the needs of a client, manufacturing processes, and what it takes to deliver a successful promotional campaign that is on brand, on time and within a given budget.