Merchandise made from genuine recycled material?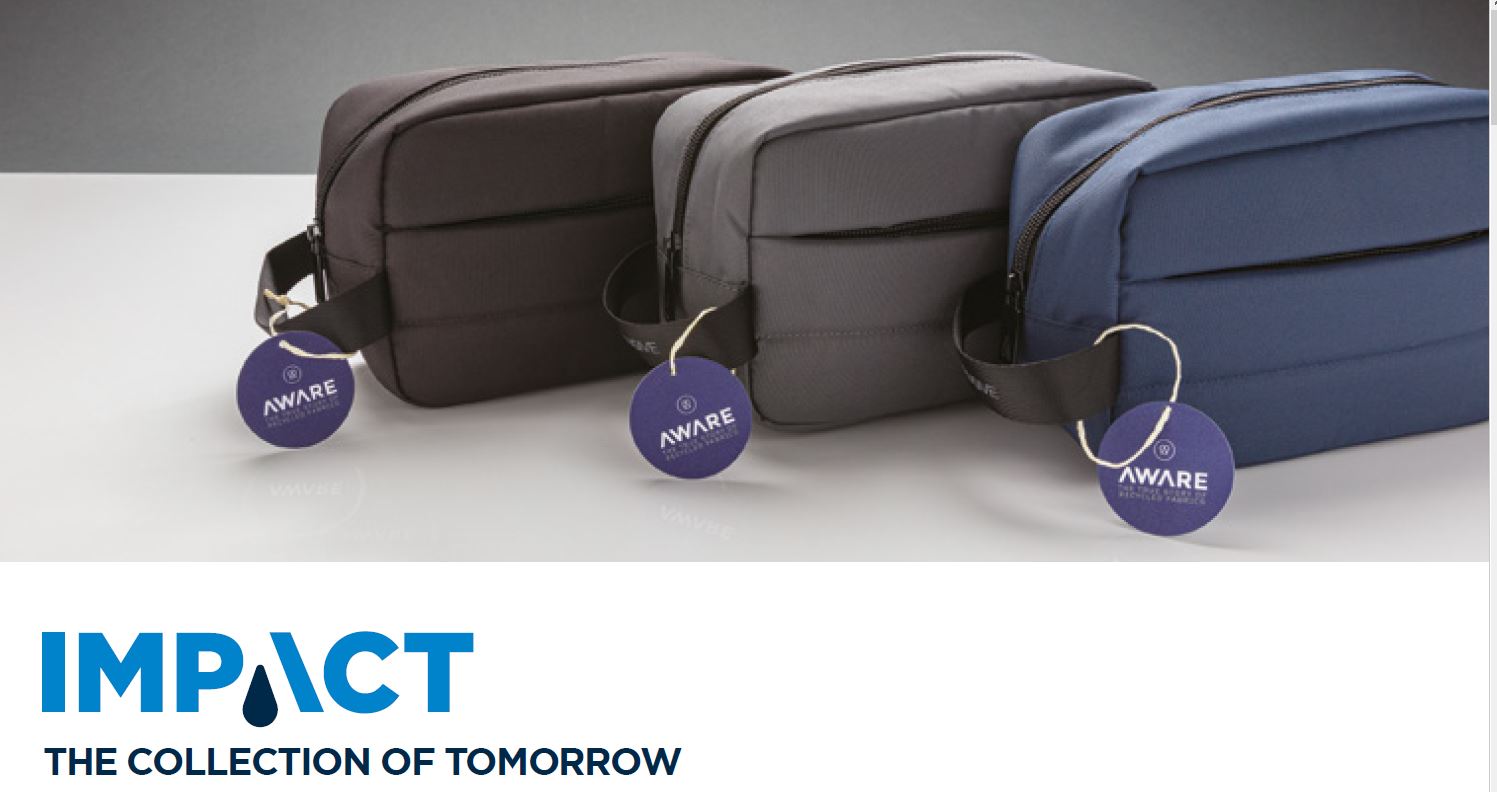 Water is a worldwide issue from the melting Arctic to dried outlands. Consequences are found all over the world. By 2025 50% of world's population will experience so called 'water stress'; Having to deal with a lack of sufficient and ready to use water.
By using recycled polyesters and cotton. When using these recycled materials this process saves thousands of litres of water.
AWARE™ guarantee the genuine used recycled fabric materials and the water impact reduction claim on the Impact range of products.

For each IMPACT product sold 2% of proceeds go to support Water.org to change lives with safe water. More info on www.water.org
AWARE™ is a virtual component that verifies sustainable content in a final product by tracer technology and validate claims by blockchain technology.

Having worked in Promotional Merchandise for the last 25 years I have been exposed to all aspects of the industry. Starting out as an account manager working with some of the worlds leading brands, I have learnt to understand the needs of a client, manufacturing processes, and what it takes to deliver a successful promotional campaign that is on brand, on time and within a given budget.