Post-consumer recycled (PCR) resin

Once a plastic consumer product has been used and then recovered from waste the material can then be known as post-consumer." if suitable the material can be recycled, turned into a resin and used to manufacture a new product.
So why is PCR resin is good for the environment
Cost savings plus improved brand image… who wouldn't be up for achieving these in business? They're just a couple of the benefits of using post-consumer recycled (PCR) resin in product manufacture.

But what is it exactly, and what are its benefits?

Environmental. Recycled plastics account for far less environmental impact than their virgin counterparts – many studies suggest recycled plastics contain 25% fewer greenhouse/carbon gas emissions than virgin ones. After all, when PCR resin is reused and transformed into new products, new fossil fuels aren't required.
Price. Previously, the cost of PCR resin has been a bit higher than creating new resins because of all the cleaning, sorting and processing needed to recapture the resins. But while the overall cost of petroleum-based raw materials increases continually, the cost of PCR resins are projected to stay the same. Also, as more consumers recycle plastics, the law of supply and demand will keep PCR resins extremely attractive.
Drawbacks. The most common complaints around PCR resins are occasional black flecks, grey tinting and gels in the material. Even so, these minor defects do not affect the overall function of the product and are strictly cosmetic. An occasional colour variation is a small price to pay for the positive environmental impact of adopting more eco – friendly products.
Are consumers willing to pay more? As a matter of fact, they are. According to a Nielsen global online study, 51% of Baby Boomers between the ages of 50 and 64, and 72% of those aged between 15 and 20, the so-called Generation Z, will pay more for products and services from companies committed to making a positive environmental impact.
How can manufacturers be sure they're using 100% PCR resin? One of the surest ways is to look for the International Code Council (ICC) certification.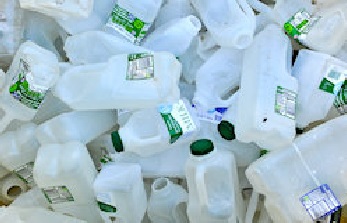 Plastic milk cartons are manufactured from food-grade material when recycled they can be sent through a proprietary process to produce plastic resin pellets, these plastic pellets can then be manufactured into a different food-grade product such as a sports bottle.
The Eco 500ml Finger Grip Bottle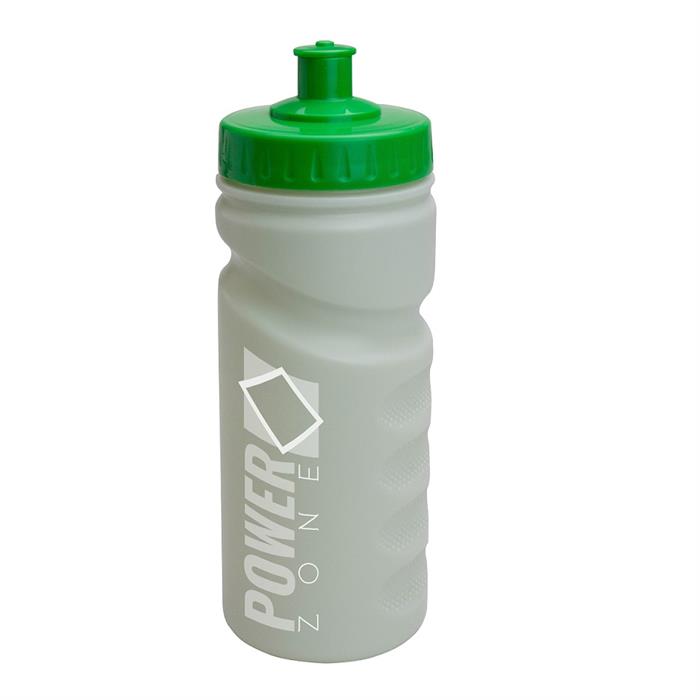 This promotional eco bottle is made by recycling milk containers (a food-grade material) collected from council recyclers. It's perfect for the office and home or when out and about, but also for sports. Stay hydrated and get to help the environment too. The appearance of the final product is dependent on how many labels or carton caps get through the remanufacturing process, hence the bottle's off-white colour.
For more great eco products contact our team sales@arcadiaonline.co.uk
Make Memorable Merchandise
Having worked in Promotional Merchandise for the last 25 years I have been exposed to all aspects of the industry. Starting out as an account manager working with some of the worlds leading brands, I have learnt to understand the needs of a client, manufacturing processes, and what it takes to deliver a successful promotional campaign that is on brand, on time and within a given budget.