Promotional Cycling Shirts Have Evolved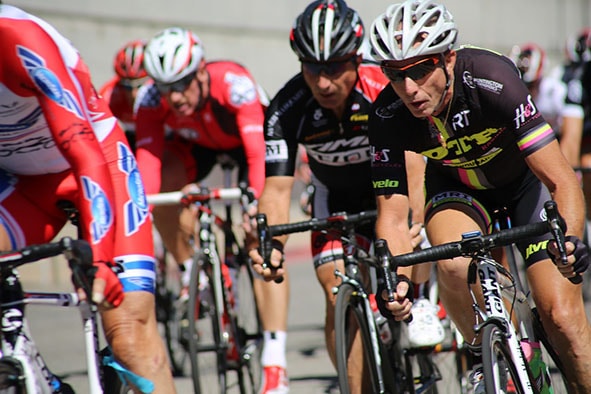 You will have spotted the ever increasing number of MAMILs (middle-aged men in lycra) on the roads at weekends.
Yep, there are ladies too (er… LILs), and no, it is not your imagination running wild because with a current head count of 82,000 members, Britain's cycling clubs are booming.
And the fact that charity cycling events have grown by 30% since 2011 means there has never been a better time for businesses to tap into this trend.
Promotional cycling shirts have evolved over the past few years too. Technically advanced materials and great styles are now available in small-order quantities. Promotional bike clothing can be fully branded with your logo and message using multiple colours and all-over designs.
At A Glance…
Short And Long Sleeve Jerseys
Polyester high-wicking fabric draws moisture away from the skin and evaporates quickly to keep the rider cool and dry. The cycling shirts are available with a quarter or full zip in male and female styles. Three pockets, zipper and silicone inner gripper.
Personalisation
Sublimation printing can create an all-over print, transfer printed on paper then heat-pressed onto the garment. Only possible on a polyester or poly/cotton mix fabric.
There is no restriction to the number of colours that can be used with sublimation printing (when starting from a white material) on your cycling shirts. Polyester gives the brightest prints as it allows for maximum ink absorption.
Design
Your print does not have to be literally 'all-over'. Incorporating visually negative space can be extremely effective and will ensure that the final result of your cycling shirts is not too busy. For example, printing a waterfall from the top right shoulder across the torso to the bottom left corner where there is a company logo could draw the eye to the message. If you have used a vibrant design but have left a natural white space, then the actual design is likely to command attention.
Nuts And Bolts
Minimum order quantities start from five units per design.
Standard sizes available from XS – XXXL.
One to two weeks lead time for seam-to-seam print.
Extras include neck labels and printed bags.
Other promotional cycle clothing garments include soft shell jackets, hi-vis waterproofs and shorts.
Arcadia offers consultative advice to help you find the right garment and design for your promotional requirements. Our goal is to supply quality products that wearers will be happy to wear! Contact us today at sales@arcadiaonline.co.uk or call +44(0) 845 130 2620.
Make Memorable Merchandise
[mailmunch-form id="172197″]
Having worked in Promotional Merchandise for the last 25 years I have been exposed to all aspects of the industry. Starting out as an account manager working with some of the worlds leading brands, I have learnt to understand the needs of a client, manufacturing processes, and what it takes to deliver a successful promotional campaign that is on brand, on time and within a given budget.