Promotional Travel Adaptors, are they safe?



Travel plugs and travel adaptors… are not an item you would expect to be clouded in confusion. Most of us own at least one stashed away in a drawer somewhere. It gets hunted down each business trip or holiday. And if you can't find it you end up buying a new one at the airport.
But did you know there are two safety standards? One is British, the other's European. The British standard, BS 8546, came out in April 2016. But as we're still in Europe (at the time of writing), many adaptors on the market are produced to the European standard. These are easier and cheaper to make and while still legal, under UK General Product Safety, compliance is expected to the British standard, not the European one.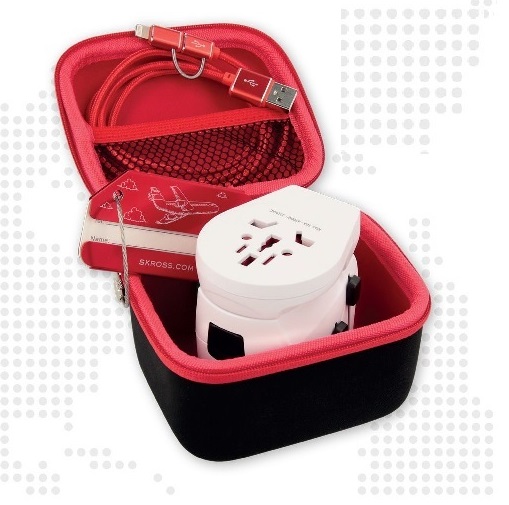 There have been recalls. The Charge Worx International Travel Adaptor was recalled in 2018 because of the risk of fire and electric shock if misused. The adaptor didn't have the correct markings nor had it been made to the right specifications.
Electrical Safety First points out common safety issues they've encountered with travel adaptors:
Incorrect dimensions.
Loss of earth connection.
Excessive temperature rise.
Cross polarity (swapping of live and neutral), especially those designed for use with both UK and Australian systems.
Accessibility of live parts, particularly multiple plug and socket travel adaptors.
Assumptions have a habit of causing problems so it's important to understand the risks, even if EU compliant. Clearly, it's vital to know to which standard items have been manufactured. Can evidence be provided? Are the products correctly marked?
A travel adaptor compliant with BS 8546 will be clearly marked with its capabilities – rated current, voltage and wattage. Travel adaptors used with non-UK systems that don't have an earth circuit will have to state… caution: for use with unearthed appliances only.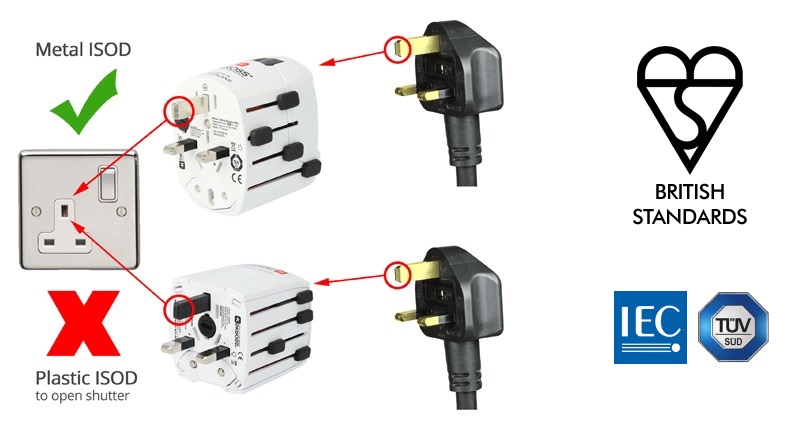 To summarise, this standard requires that all travel adapters to have a fuse of at least 5A (but not more than 13A) and be unable to accept a 3 pin (earthed) plug unless the adapter itself has an earth connection.
The SKROSS® PRO range has long been the industries leading 3 pin travel adapter and is therefore fully compliant with BS8546.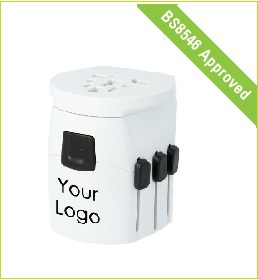 Promotional travel plugs and adaptors are a great way to promote your brand, they will be well received by the recipients, used time and time again whilst displaying your brand globally.
The SKROSS® PRO range has long been the industries leading 3 pin travel adapter and is therefore fully compliant with BS8546.
To make sure your powerful gift is a positive one be sure to use a supplier that can convince you that your plug is safe and complaint.
Talk to Arcadia for great, advise on all promotional merchandise.
Make Memorable Merchandise

Having worked in Promotional Merchandise for the last 25 years I have been exposed to all aspects of the industry. Starting out as an account manager working with some of the worlds leading brands, I have learnt to understand the needs of a client, manufacturing processes, and what it takes to deliver a successful promotional campaign that is on brand, on time and within a given budget.