A Quick Introduction To QR Codes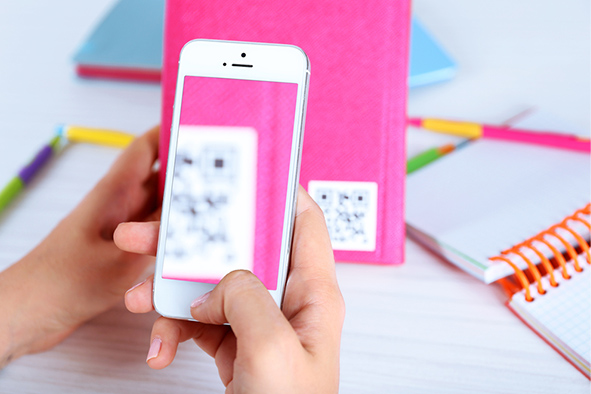 Quick response codes, or QR codes, are the rather intriguing wavy black and white barcodes that you've spotted on all sorts of stuff in recent years.
No surprises that they first appeared in Japan – to keep track of parts in the vehicle manufacturing industry – but they've since become more widely adopted as a clever way to provide consumers with information and to draw prospectives to websites.
They're cropping up everywhere… on all kinds of direct mail, in magazines, on signs, on the sides of buses, on advertisements at bus stops and train stations, on billboards, even on business cards. In fact, QR codes can be popped on almost any object about which users might want more info, including promotional products.
And they're easy to use. With an appropriate App on a mobile phone all users need to do is scan the code for access to extra information, offers, timetables, competitions. They provide a convenient way to find more information, transporting users to a website without them having to type in a URL. QR codes also help stimulate and keep people's interest.
If you're thinking about using them, there are dozens of QR code generators available. You can even customise the design of your QR code to your brand or logo.
When putting them onto posters or banners It's important to put them in places where they're easily scannable. Locations with Wi-Fi would be favourite.
Include a call-to-action so people seeing the code will know what to do and what they'll get if they do it. Don't assume everyone'll know.
So, a useful device for sure. And perfect for all types of promotional merchandise, enabling you to draw users of your niche, tactile promotional products to your website, to a special offer, to a competition or simply towards more information.
Make Memorable Merchandise
[mailmunch-form id="172197″]
Having worked in Promotional Merchandise for the last 25 years I have been exposed to all aspects of the industry. Starting out as an account manager working with some of the worlds leading brands, I have learnt to understand the needs of a client, manufacturing processes, and what it takes to deliver a successful promotional campaign that is on brand, on time and within a given budget.