Spotlight On Branded Selfie Sticks: A Must-Have Promotional Gift
Listed among 'Time magazine's 25 best inventions of 2014', selfie sticks enable users to take selfie photos beyond the range of a person's arm by positioning a smartphone or camera on an extendible stick.
They allow users to take photos without a tripod, reduce camera shake and provide a secure place for the phone. What's more, you no longer need to flag down a hapless passer-by to take your photo.
Wildly popular in Asia since 2014 and now spreading worldwide, selfie sticks are typically made of extendable metal with a handle at one end and an adjustable clamp at the other to hold the phone in place. Some have remote or Bluetooth controls, letting the user decide when to take the picture. Models designed for cameras have a mirror behind the view screen so shots can be lined up.
Amazon UK says sales of the selfie sticks rose a staggering 301 per cent between September and November 2014. With the selfie stick being so current and popular they are proving to be the must-have promotional giveaway.
Branded Selfie Sticks In Action
Arcadia supplied branded selfie sticks to GSMA as a stand giveaway at the 2015 Mobile World Congress in Barcelona. GSMA opted for a plug-in stick, adding a custom-made box to give the product a higher perceived value. Recipients were invited to the GSMA pavilion to receive a free stick and if they tweeted a selfie got the chance of winning a Samsung tablet.
'It was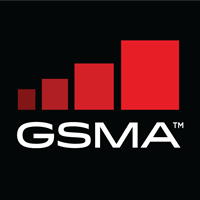 by far the most popular and successful promotional gift we have ever used,' says Vicky Sleight, Senior Marketing Director, Member Services, GSMA, 'we are still receiving some great feedback and fantastic selfies a month after the event.'
For more info on branded selfie sticks and other trending promotional products, contact sales@arcadiaonline.co.uk or call +44(0) 845 130 2620.
Make Memorable Merchandise
[mailmunch-form id="172197″]
Having worked in Promotional Merchandise for the last 25 years I have been exposed to all aspects of the industry. Starting out as an account manager working with some of the worlds leading brands, I have learnt to understand the needs of a client, manufacturing processes, and what it takes to deliver a successful promotional campaign that is on brand, on time and within a given budget.