The Queen Mary 2 Meets Promotional Merchandise

A deck of promotional coasters!
When the iconic Queen Mary 2 – flagship of the Cunard Line – returned to service after a makeover at the Blohm and Voss shipyard in Germany during the summer of 2016, some of its original teak decking was put to very interesting use – as beautifully crafted coasters! With more than 1,700,000 nautical miles sailed, these unique gifts can be said to be truly well travelled!
Steve Barnes, managing director at Arcadia Branded Merchandise, explains how the innovative project came about.
'The brand team at Cunard asked Arcadia to consider what desirable items could be made using varied lengths of the teak decking reclaimed from the newly refurbed Queen Mary 2 . Many ideas were proposed after the hand-crafted set of four coasters in a holder was voted the best option.'

A  total of 1000 exclusive sets were made at a small factory in the English Lake District. Each set was packaged into custom-made presentation boxes, finishing them off superbly.
Additionally some of the remaining decking was then made into keyrings, with a third commemorative gift to be selected shortly to complete the set!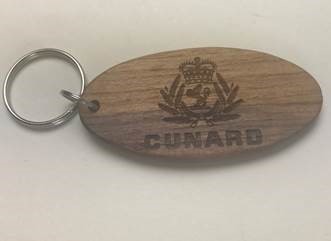 'The Cunard brand team was delighted with the products and shared some of the excellent feedback that the recipients uploaded to social media sites such as Facebook and Twitter.'
@Cunard… These coasters have been beautifully crafted from the original teak decking of Queen Mary 2. Having sailed over 1,700,000 nautical miles, these limited edition coasters are truly well travelled. Now available to purchase across the fleet.
[mailmunch-form id="172197″]
Having worked in Promotional Merchandise for the last 25 years I have been exposed to all aspects of the industry. Starting out as an account manager working with some of the worlds leading brands, I have learnt to understand the needs of a client, manufacturing processes, and what it takes to deliver a successful promotional campaign that is on brand, on time and within a given budget.