Tips on how to get more from your smartphone battery along with our top 5 Promotional Power Chargers…

Promotional Power Chargers Can Save The Day
It's a perennial problem. You're making an important call, and even though you headed off for the day with your phone proudly displaying a 100% charge, by mid afternoon you're about to go incommunicado. Worse, you're on a conference call or checking in with the boss!
And with large screens, Bluetooth, GPS and a multitude of apps, battery life looks to be an ongoing issue for us all.
What can be done to boost battery life? Here's 14 top tips that should help.
1. Check how long it takes for your screen to timeout – consider dropping it to around 20 seconds.
2. Turn on power saving. You should find this in 'settings'. It'll help keep life in the battery.
3. Reduce the brightness of your screen. A bright funky screen might look fab but it uses loads of juice!
4. Close apps you're not using. Bit controversial this one as some advise that apps aren't actually doing much when running in the background. Others, however, say to shut them down when not in use. You choose!
5. Unless you want notifications pinging in constantly, set your phone so you can get them at a later stage.
6. Don't put your phone on vibrate. It's useful in meetings but eats up loads of battery life.
7. Keep the ring and notification tones as low as possible.
8. Switch off the back light.
9. Turn the camera flash off unless you absolutely need it.
10. Avoid having an animated pic on your background – they devour battery life for breakfast!
11. It might not suit everyone but try to keep calls succinct and to the point!
12. Set your phone so you only get emails at intervals.
13. Turn off automatic updates and only download new versions manually when you're near a wifi connection.
14. Turning your phone off will save battery but only if it's off for some time. Turning on and off frequently uses up life. It all depends for how long you're comfortable having your phone turned off.
Alternatively don't change a thing, to help your clients stay charged up take a look at our great selection of promotional power chargers. .
Arcadia's top five power chargers…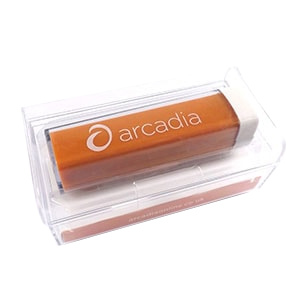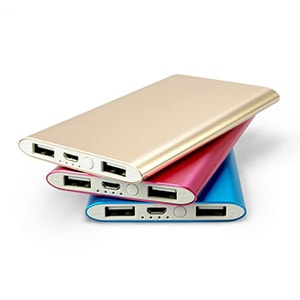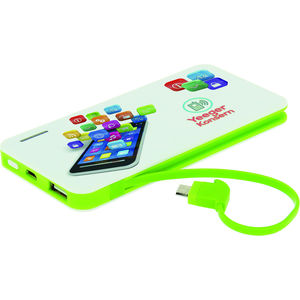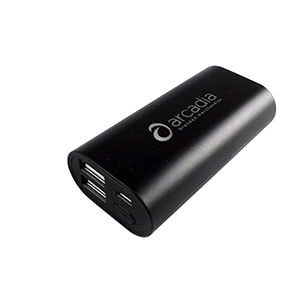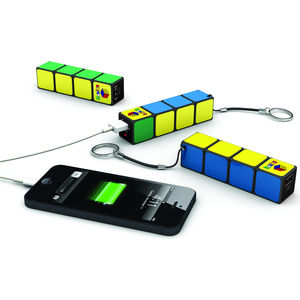 Make Memorable Merchandise
[mailmunch-form id="172197″]
Having worked in Promotional Merchandise for the last 25 years I have been exposed to all aspects of the industry. Starting out as an account manager working with some of the worlds leading brands, I have learnt to understand the needs of a client, manufacturing processes, and what it takes to deliver a successful promotional campaign that is on brand, on time and within a given budget.