Why Eco Friendly Gifts Are The Way Forward

There are a lot of things for companies to consider when it comes to giving away free branded merchandise.
Firstly, items need to have a purpose, as this is the best way to ensure they will be used and not just left to collect dust.
Something else that is increasingly important is eco-friendliness.
The UK government wants to reduce the nation's carbon emissions by 80 per cent by 2050 – based on pollution levels from 1990 – and everybody needs to take responsibility for their actions if this target is to be met.
Not only are companies desperate to cut their carbon output, they are also keen to demonstrate to the public that they take their environmental obligations very seriously. This can be easily done with eco friendly gifts.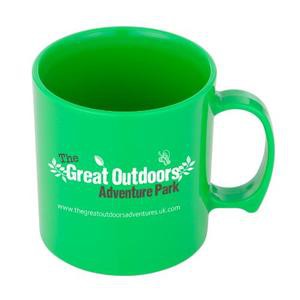 Biodegradable pens that carry your logo are the perfect eco friendly gifts for those who work in an office, while stationery that is made from recycled materials will also hit the mark.
Bicycle reflectors, pencil cases, yo-yos, bottle openers, mugs, kitchen utensils, plug socket covers and ice scrapers are all green promotional products that can help you gain favour with clients and suppliers.
Something that has proven exceptionally popular eco friendly gifts in recent years are eco-friendly bags.
Make Memorable Merchandise
[mailmunch-form id="172197″]
Having worked in Promotional Merchandise for the last 25 years I have been exposed to all aspects of the industry. Starting out as an account manager working with some of the worlds leading brands, I have learnt to understand the needs of a client, manufacturing processes, and what it takes to deliver a successful promotional campaign that is on brand, on time and within a given budget.