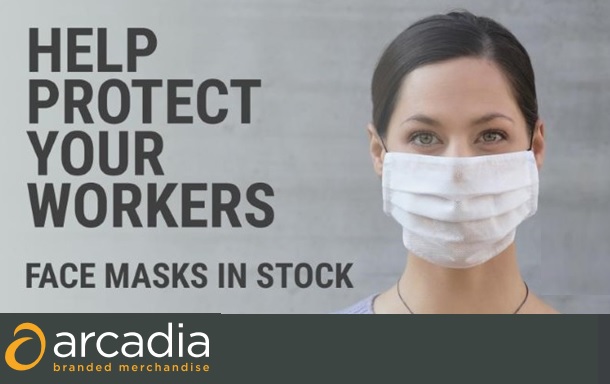 Face coverings in the UK are to be made compulsory on public transport,
As Europe starts to ease it's lock down measures, many countries are recommending the wearing of face masks outside of the home.
The best way to prevent contracting a virus is to avoid being exposed, especially in public areas where space is too limited to rigidly adhere to social distancing rules.
Protect your Staff and Customers with our "Back to Work" solutions.
For more information get in touch with our friendly and knowledgeable sales team on … 0845 1302620 or email sales@arcadiaonline.co.uk
Make Memorable Merchandise
Having worked in Promotional Merchandise for the last 25 years I have been exposed to all aspects of the industry. Starting out as an account manager working with some of the worlds leading brands, I have learnt to understand the needs of a client, manufacturing processes, and what it takes to deliver a successful promotional campaign that is on brand, on time and within a given budget.