Is Your Brand In Safe Hands!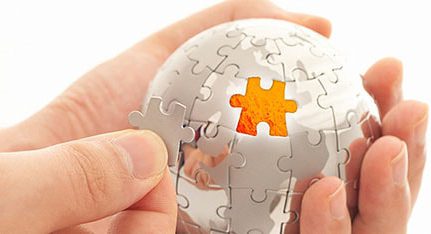 Showing our credentials!
When buying promotional merchandise it's important that you work with a reputable and reliable supply chain. Having certain credentials demonstrates a business has been verified by a third party to perform properly and will give you the assurance that your brand is being protected.
Getting accredited is usually a formal process. An agency assesses a firm's attributes, characteristics, quality and status, checks goods and services and verifies internal procedures, all in accordance with established requirements or standards.
Having the right credentials in business is key, and nowhere more so than in the buying of promotional merchandise worldwide. It's not just about having boxes to tick on a business tender – rather it gives confidence to customers and prospects that a business is fully fit for purpose, that it operates and sources its products ethically.
Arcadia's pleased to have good credentials in place – all part of our commitment to providing customers with exciting, imaginative, quality, ethical and appropriate promotional merchandise that's ideal for any campaign or event, plus excellent service to match.

We're proud to have…
BPMA Charter Status – Established in 1965, the British Promotional Merchandise Association (BPMA) is one of the UK's leading industry bodies dedicated to promoting best practice around the sourcing, manufacturing and distribution of promotional products.
ISO9001 – Specifies requirements for a quality management system where an organisation needs to demonstrate its ability to consistently provide products that meet customer and applicable statutory and regulatory requirements.
ISO14001 – First introduced in 1996 as a British Standard, this requires organisations to have an environmental policy and action plan to manage the impact on their environment.
ISO27001 – A specification for an information security management system (ISMS), a framework of policies and procedures that includes all legal, physical and technical controls involved in an organisation's information risk management processes.
Sedex – An internationally recognised non profit membership organisation dedicated to driving improvements in responsible and ethical business practices in global supply chains.
Over 100 independent Reviews – An independent  website where reviews are  posted about a businesses, products, or services.
At Arcadia we want you to have peace of mind that the merchandise we source is ethical and appropriate to your campaign, and that as an organisation we do everything we can to operate in the best way possible.
Contact our team to find out how to create ethical and compliant merchandise with total piece of mind.

Make Memorable Merchandise
[mailmunch-form id="172197″]
Having worked in Promotional Merchandise for the last 25 years I have been exposed to all aspects of the industry. Starting out as an account manager working with some of the worlds leading brands, I have learnt to understand the needs of a client, manufacturing processes, and what it takes to deliver a successful promotional campaign that is on brand, on time and within a given budget.