Portable Power to Charge Your Promotions

Promotional Power Chargers – All you need to know
Wireless charging is starting to become the norm, ever growing in popularity it is now available as a promotional gift, so if you looking for the latest promotional gadget to wow your clients and staff with then look no further.
The high demand for this latest technology has bee given a boost by Apple adopting wireless technology in the iPhone 8 and X range. There is now one standard (Qi) that works across all newly launched mobile phones.
Many Android phones and other products started using this technology a few years ago, apart from phones wireless chargers can also be used with wearables and smartwatches. Also potentially tablets and eventually laptops likely to be added to this list in the near future, it's predicted that this trend is set to grow to over 300 million devices likely to be sold throughout 2018.
Is wireless charging safe?
Magnetism or magnetic fields are always perceived as being a bit mysterious because you can't see them, you can't feel them and you can't smell them. To build an efficient wireless charging system, you need to limit the magnetic field closely around the copper wire loops. This is done by special components called ferrites, which conduct the magnetic field better than air can. Therefore, the magnetic field has a preference to flow through the ferrite instead of through the air. Because of that, hardly any field comes out of the wireless charging system and is therefore very safe.
Compliance and regulations
Compliance and regulations are critical for safe trading and wireless charging has its own set of rules. Wireless charging systems must obey a set of rules and regulations related to electromagnetic interference (EMI/EMC),
The real danger for the promotional sector is the importation of low-cost non-compliant transmitters which don't feature the ability to detect and communicate with items placed on them. In this situation, a metal pen, coin or even a metal cased phone could get very hot and dangerous. This is the prime reason for using a Qi-certified charger that has reached all the required safety tests and makes sure the communication between charger and item placed on it ensures that wireless charging will only take place if the right receiver is put on the transmitter.
It's always worth checking the devices you buy conform to these regulations.
Promotional Wireless Chargers
Contact Our team for more information, quotations and visuals.
wireless charging is a game changer that we will all embrace and use in our every day lives, to check out our video below to see how…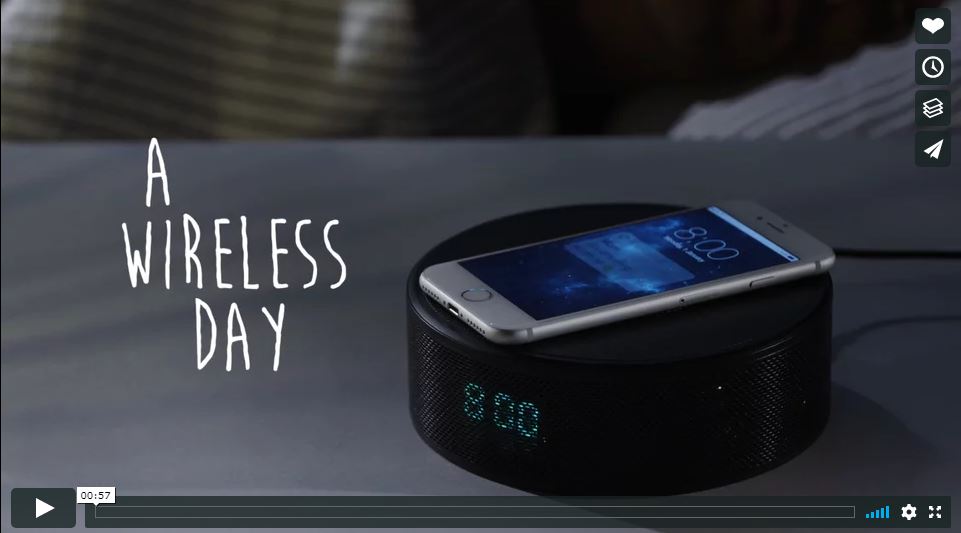 Make Memorable Merchandise

Having worked in Promotional Merchandise for the last 25 years I have been exposed to all aspects of the industry. Starting out as an account manager working with some of the worlds leading brands, I have learnt to understand the needs of a client, manufacturing processes, and what it takes to deliver a successful promotional campaign that is on brand, on time and within a given budget.