Promotional Merchandise, from a users perspective

It's essential to keep on top of what's happening in the industry. Face to face and online interviews with 200 promo merchandise buyers at Marketing Week Live 2017 and B2B Marketing Expo provided the BPMA with some vital clues.
Here what they said…
* How do people feel when they receive a promotional gift?
79% – appreciated
21% – impressed
47% – happy


* What qualities make the perfect gift?
50% – usefulness
11% – personalisation
11% – uniqueness
11% – durability
9% – relevance
8% – quality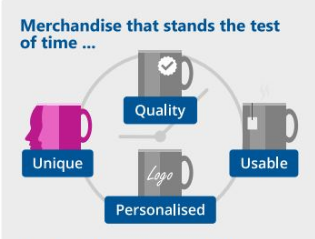 * What are the priorities when buying merchandise? (Scored out of 5.)
4.23 – usefulness
4.09 – price
4.00 – relevance to campaign
3.94 – durability
3.85 – uniqueness
3.70 – compliance/safety
3.69 – communication
3.67 – convenience
3.65 – lead time
3.31 – environmental credentials
3.19 – corporate social responsibility


* How do people use their merchandise?
66% – trade show giveaways
52% – customer recognition
37% – sales incentives
27% – employee engagement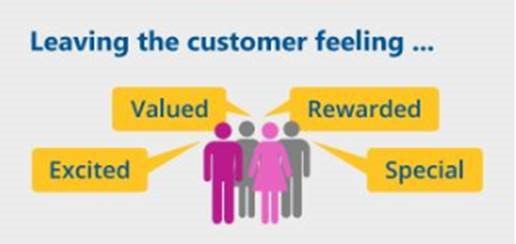 * How many promotional products are on your desk right now?
44% – 4+
81% – 2+
89% – 1+
11% – None
(Yes, that's almost half of respondents with four or more promotional items on their desks!)

* Biggest frustration when buying promotional merchandise?
45% – poor quality
16% – pricing
12% – lead times
10% – communication
9% – service
8% – lack of creativity
All of which goes to show that promotional products are as popular as ever!
More than 90% of those surveyed had at least one item on their desks. Usefulness prevails as the main reason for product selection, while good service and relationships are considered more important than price.
The research revealed that product quality remains an issue, and that the desire for individual personalisation continues to grow.
At Arcadia we believe that Promotional Merchandise Should Reflect A Brand's Image And Values…
…and should be relevant to the campaign it is supporting.
Contact out team to find out how to we can help you add a little merchandise magic!

Make Memorable Merchandise
[mailmunch-form id="172197″]
Having worked in Promotional Merchandise for the last 25 years I have been exposed to all aspects of the industry. Starting out as an account manager working with some of the worlds leading brands, I have learnt to understand the needs of a client, manufacturing processes, and what it takes to deliver a successful promotional campaign that is on brand, on time and within a given budget.