Promotional Merchandise: How It All Began

It all began with a humble button!
Most commentators seem to agree that the first known promotional product appeared in 1789 – a series of buttons made to commemorate the election of George Washington as president of the USA.
While the 19th century did see products branded with company names, logos and messages (advertising calendars and wooden items such as rulers were also popular), it was not until the end of the century that one saw the appearance of promotional merchandise as we know it today.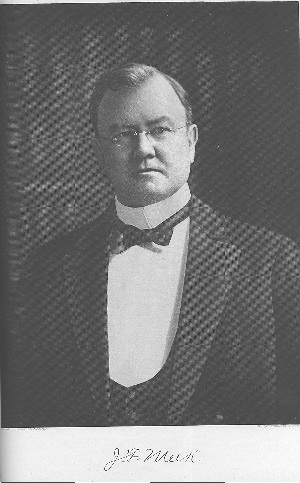 Jasper Freemont Meek was an early contributor. Meek ran a newspaper in Ohio and supplemented his income by undertaking other print jobs between editions.
Seeing a child drop her schoolbooks in the street outside his office, Meek had an idea. He headed off to a shoe-shop owner friend, a man called Cantwell, with a notion to bring in new customers, increase sales and improve name recognition.
The result was a children's book bag printed with a simple message, 'Buy Cantwell Shoes'. Cantwell handed every youngster that popped into his store a free bag, thus ensuring it and the Cantwell name got spotted all round town. Meek manufactured the bag and printed the slogan.
Another printer and competitor of Meek, Henry Beach, picked up the idea and soon the two men were printing on all kinds of bags, card cases, fans, calendars and aprons.
In 1904 the first promotional products trade association – The Advertising Manufacturer's Association – representing 12 manufacturers formed in the US. By 1906 it had 56 members and held its first trade show in Las Vegas in 1914.
In the UK the industry became more sophisticated, and by the late 1950s was recognised as a form of corporate marketing. Prior to this companies may have provided occasional gifts but a promotional merchandise industry as such did not exist. The real explosion occurred in the 1970s, as an ever increasing number of companies recognised the benefits of promoting corporate identity through giveaways.
The first dedicated UK trade association was formed in 1948 – BAGDA, or Business Advertising Gift Distributor Association. But due to the boom and the need to regulate and support the UK industry, the British Promotional Merchandise Association (BPMA) was formed in 1965.
Arcadia have been supplying promotional products for over 18 years and is a certified Charter Member of the British Promotional Merchandise Association (BPMA), an industry body that represents over 600 branded merchandise suppliers in the UK.
The BPMA Charter Membership is a representation of the most respected and reputable companies within the promotional merchandise industry. It is the ultimate industry standard that promotes the highest level of business practice and customer service.
Make Memorable Merchandise
[mailmunch-form id="172197″]
Having worked in Promotional Merchandise for the last 25 years I have been exposed to all aspects of the industry. Starting out as an account manager working with some of the worlds leading brands, I have learnt to understand the needs of a client, manufacturing processes, and what it takes to deliver a successful promotional campaign that is on brand, on time and within a given budget.