Promotional Merchandise Matters!

8 compelling reasons to opt for more promotional merchandise…
With a rich return on investment promotional merchandise works so hard at engaging with staff customers and prospects.
Brand loyalty. Good quality, useful and well targeted gifts showcase brands and invoke brand loyalty. Quirky merchandise, stuff that's fun and memorable, engages people emotionally and encourages a more personal and passionate response to a brand.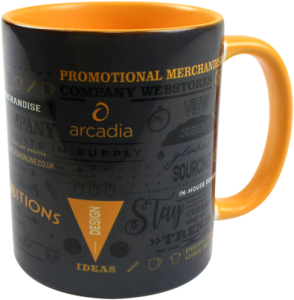 Cost efficiency. In terms of impressions, promotional merchandise is cost effective compared with other forms of advertising. And because many products are passed on, cost effectiveness is boosted even further. A useful branded item like a coffee mug or USB drive is cheap to invest in yet has a significant impact in terms of brand recognition and reputation.
Good relationships. Promotional merchandise is a fun and compelling part of creating strong, long-term customer relationships.
Say thanks. Who doesn't like to be appreciated? Who doesn't love a pressie now and then? Branded merchandise does both – bringing a smile to a face, whether you go quirky or traditional.
Customer retention. Showing commitment to customers in a variety of ways, including giving them quality, tangible products, is likely to increase loyalty. Studies show it costs five times as much to attract a new customer than to keep one.
Keep it fresh. Frankly, some brand campaigns get monotonous. And sure, business cards are a tried and tested way to pass on contact details but there are so many other more exciting ways to get under a prospect's skin. Come up with top notch promotional merchandise and it'll get you noticed and show you're passionate about what you do.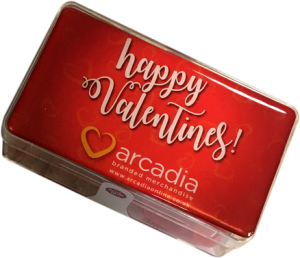 Boost morale. Don't forget, promotional products are an ideal way to say a big thanks to staff. They're also perfect for injecting fun into company days and other corporate events.
Tactile. Things that people experience with their senses are hugely powerful. Stuff that's touched, smelt, tasted and heard is exciting, moving even, and what's more makes for great repeat exposure after the initial business contact has passed.
All businesses want to keep what they do in front of customers and prospects. They want to appear fresh and on the button without spending too much in doing so. Quality promotional merchandise is perfect for that task.
Contact our team for some great merchandise ideas to suit your business.
Make Memorable Merchandise
Having worked in Promotional Merchandise for the last 25 years I have been exposed to all aspects of the industry. Starting out as an account manager working with some of the worlds leading brands, I have learnt to understand the needs of a client, manufacturing processes, and what it takes to deliver a successful promotional campaign that is on brand, on time and within a given budget.