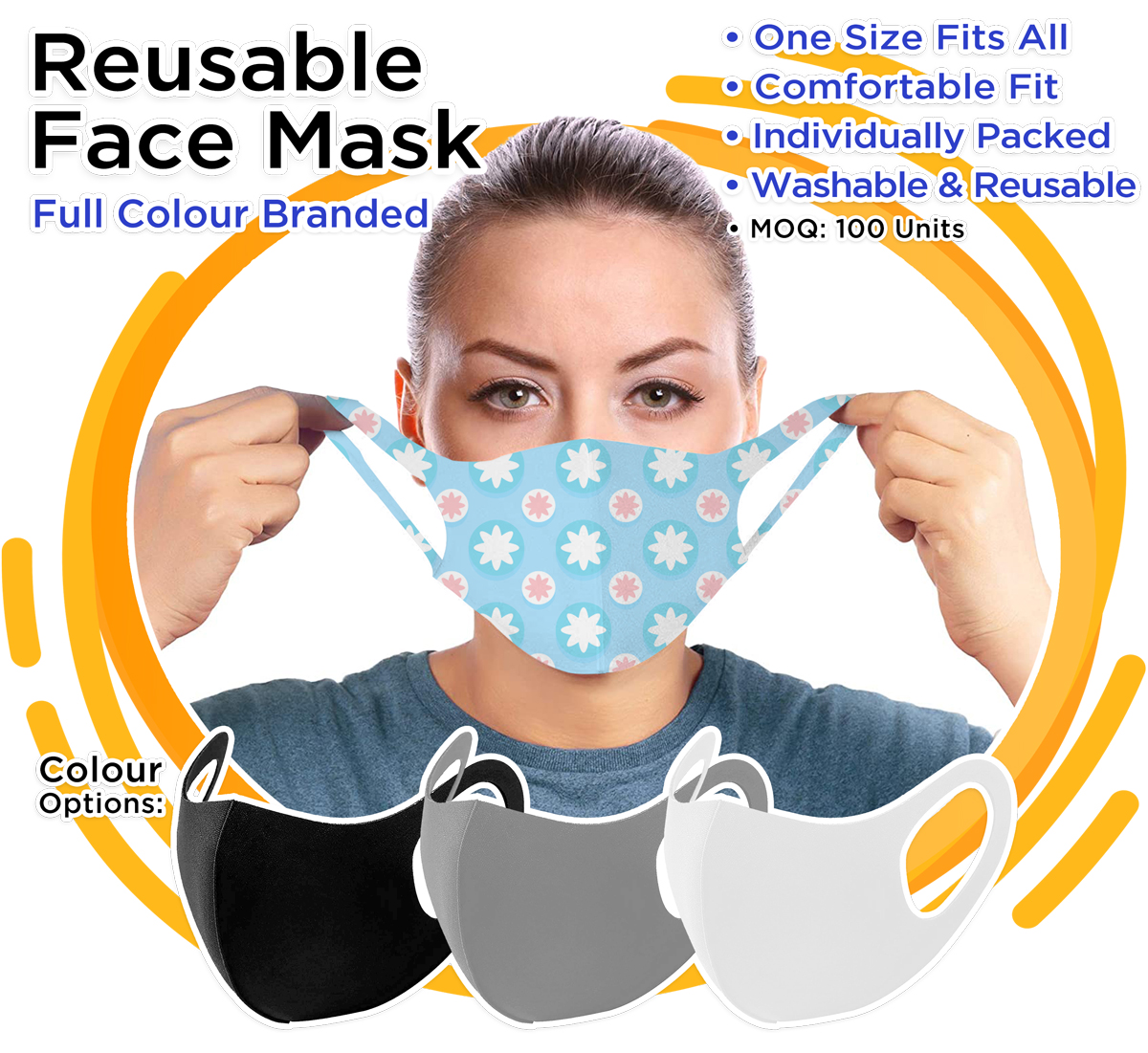 Help protect yourself and others with the new washable and reusable face mask. The masks can be full colour branded, allowing a bespoke and eye-catching finish for any brand.
When to wear a face covering: 24th July 2020
In England, you must by law wear a face covering in the following settings:
Public Transport
Shops and Supermarkets 
Measures can be taken if people do not comply with this law. Transport operators can deny service or direct someone to wear a face covering. If necessary, the police and Transport for London authorised officers can issue fines of £100 (halving to £50 if paid within 14 days). Shops and supermarkets will be expected to encourage compliance with the law (as they would do more generally) and can refuse entry. In both cases, if necessary, the police have the powers to enforce these measures, including through issuing a fine of £100 (halving to £50 if paid within 14 days).
You are also strongly encouraged to wear a face covering in other enclosed public spaces where social distancing may be difficult and where you come into contact with people you do not normally meet.
Having worked in Promotional Merchandise for the last 25 years I have been exposed to all aspects of the industry. Starting out as an account manager working with some of the worlds leading brands, I have learnt to understand the needs of a client, manufacturing processes, and what it takes to deliver a successful promotional campaign that is on brand, on time and within a given budget.