Revamped marketing with video brochures
 
Product focus on Video brochures
Getting the undivided attention of an audience isn't easy. One option that's proving a great way to capture people's interest and create a lasting impression is via a video brochure.
Not surprisingly a key factor in creating an effective video brochure is the video itself – the style and overarching tone plus the number of videos produced will be determined by the message that needs to be got across.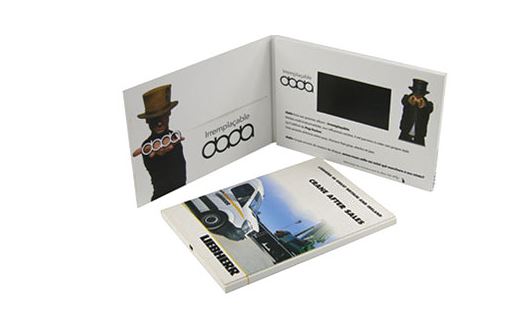 Audiences vary of course but in general terms remember…
* Short, sharp videos command attention and help carry the message in a clear, impactful way.
* Longer, more complex videos with distinctive parts can be split into shorter ones assigned their own button.
* Animation works well and is increasingly popular but it's more effective when there's some personalisation and a company's individual 'stamp'.
* Don't forget the audio. It makes all the difference but watch out for multiple locations and interviewees, which can make it tricky to ensure balanced audio levels.
* Use artwork. While the video remains the centerpiece, artwork can bring something extra to the user experience.
* Keep on brand. Just as artwork can complement a video, so video can complement artwork. But remember that it all needs to be kept on brand.
* Timing. Sometimes a video needs to be quite long to get the required message across. If so then it's possible to include a pause button and even a note to mention the length of the video.

Contact our team for more infomation on our video brochure options.
Make Memorable Merchandise
Having worked in Promotional Merchandise for the last 25 years I have been exposed to all aspects of the industry. Starting out as an account manager working with some of the worlds leading brands, I have learnt to understand the needs of a client, manufacturing processes, and what it takes to deliver a successful promotional campaign that is on brand, on time and within a given budget.