Sustainability within the promotional products industry.

Focus on…
Sustainability
Market forces drive business (whether for promotional merchandise or any other industry) and customers want best quality products at the lowest price possible.
Of course, professional ethics have always been essential but in recent years another concern has cropped up on the business agenda – the environment.
It's not just about manufacturers behaving responsibly to people in the industry and those their products affect directly but towards the planet as a whole. After all a product is the result of labour and resources from many hands.
For sure the environment is part of a wider political and social consciousness rather than being restricted to any particular industry. And although other areas such as price, durability and lead time remain essential (see blog 'Promotional Merchandise, from a users perspective /  ethical sourcing and sustainability are gaining massive attention.
Companies – from big brands down to smaller players – are more and more receptive to the idea of getting something that's sustainable and ethically sourced, and are reaching out to distributors for environmentally-friendly options.
'In times of shrinking resources and increasing costs, corporate social responsibility and sustainability are emerging as key issues for corporations.' So says PSI, creators of the PSI Sustainability Awards set up to honour ecologically economical and socially sustainable promo campaigns and companies. The awards are more than just a product prize, recognising achievements in sustainability across the supply chain.
'Those who are taking the issue on their own initiative rather than waiting to chase pending regulations will hugely increase their competitiveness and prospects of success,' adds PSI.
The quest for sustainability has led to some clever gadgets (like solar powered phone chargers), the introduction of 'obvious-in-hindsight' products (reusable water bottles) and greater use of materials such as hemp, wood, canvas and bamboo.
But some have got very inventive indeed. Castelli's range of Appeel notebooks are made from the residual parts of apples! And in a neat twist they're finished with the russet colours we associate with autumnal orchards.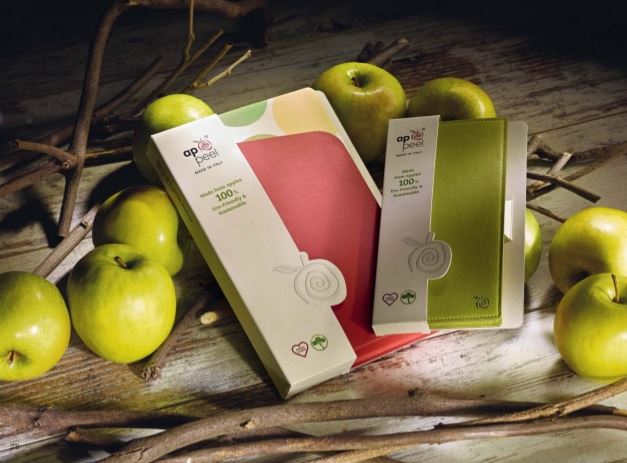 Arcadia's committed to bringing you innovative, quality items sourced from an ethical and environmentally-conscious supply chain.
Contact our team to find more about sustainable promotional merchandise.
Make Memorable Merchandise
[mailmunch-form id="172197″]
Having worked in Promotional Merchandise for the last 25 years I have been exposed to all aspects of the industry. Starting out as an account manager working with some of the worlds leading brands, I have learnt to understand the needs of a client, manufacturing processes, and what it takes to deliver a successful promotional campaign that is on brand, on time and within a given budget.