The Promotional Gift Of The Year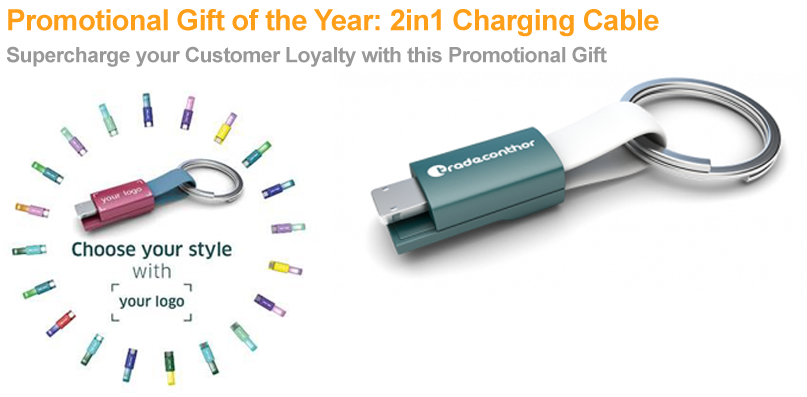 Spotlight on…
The Promotional 2 In 1 Charging Cable
ZWEINS – 2IN1 charging cable is sleek, simple and high quality, and because it is made from bio plastic, it's doing its bit for the environment too!
Ensuring long-term performance, the cable's highly adaptable – connect it to your USB port on your computer and it will act as a Lightening connector for iPhone, iPad or iPod or, if you flip it, it will connect to a Micro-USB. Which means that wherever you are, you will be able to get charged up quickly and easily.
'The ZWEINS – 2IN1 charging cable is packed inside a recycled box a is the first charging cable made of organic plastic in the world. The connection and the cable colour can be dyed to match the clients wishes or even Custom Made for minimum order quantities of 500 pieces. The connector is always customised with a company logo print and the packaging can also be designed individually.'
Designed in Germany, ZWEINS – 2 IN 1 charging cable incorporates a large printable area (19mm x 8mm) which is customised with a company logo and branding, making it a real eye-catcher and the perfect promotional gift – the ideal giveaway at trade shows and other events.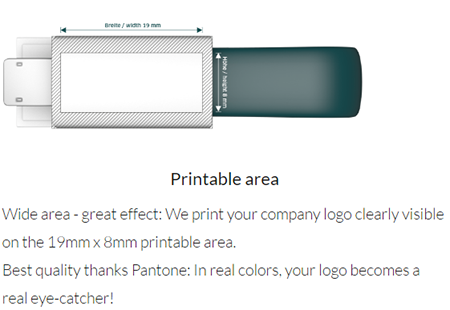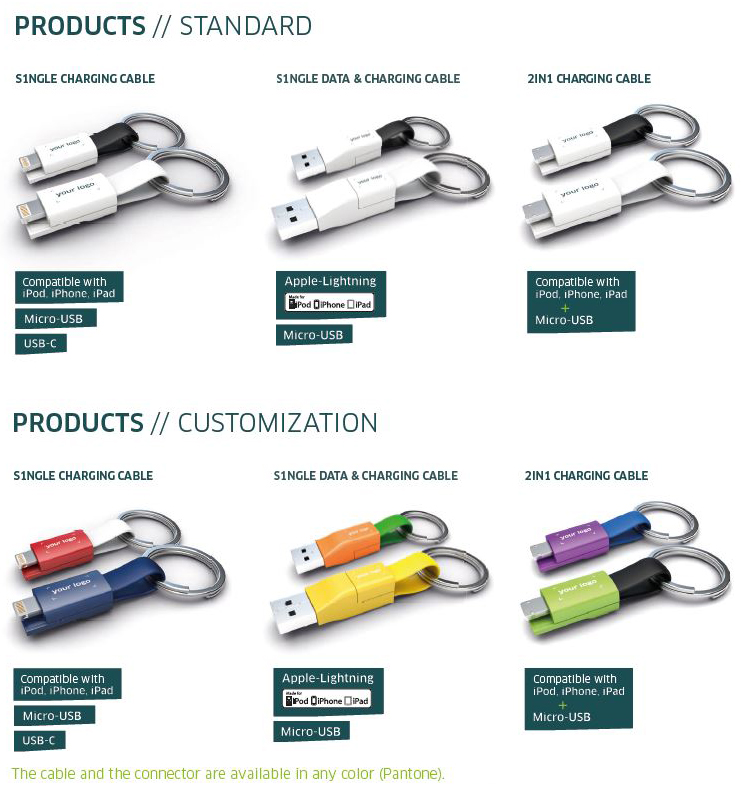 The previous version received the 'Promotional Gift Award 2017'and was named 'Promotional Gift of the Year' (www.promotional-gift-of-the-year.com).
'The Promotional Gift Award has been conferred by WA Media since 2003,' explains a spokesperson at the media business, 'and has over this course of time developed into Europe's most prestigious promotional products prize. The jury convenes every year in December to decide who claims an award in the categories: Give-aways, Communicative Products, Premium Products and Brand Articles, Custom-made Designs, Best Practice, Merchandising, Customising Technologies, Packaging. The award winners receive their trophies at the HAPTICA live in March in Bonn.' www.promotionaward.com
For more infomation about the 2 in 1 charging cable, free design visuals and samples contact the Arcadia team.
Make Memorable Merchandise
Having worked in Promotional Merchandise for the last 25 years I have been exposed to all aspects of the industry. Starting out as an account manager working with some of the worlds leading brands, I have learnt to understand the needs of a client, manufacturing processes, and what it takes to deliver a successful promotional campaign that is on brand, on time and within a given budget.